PASSACONAWAY COUNTRY CLUB
Come and play on our plush 140 acres with
beautiful conditions and great challenges
                                                                                  Passaconaway Country Club Guidelines for Golf
Players must arrive or remain in their car until no more than 15 minutes prior to their tee-time, at which time they may check-in and proceed to starting tee; no gathering before or after play is permitted.
Pro shops / Clubhouses will remain closed, including all indoor check-in and merchandising. If a player needs to purchase something prior to their round they may call the golf shop at (603) 424-4653 and can purchase the item(s) over the phone and a staff member will deliver it to them.
Remote and touchless check-in procedures will be utilized. Check in will be done at the Pro Shop side window and a New Hampshire ID is mandatory for every player in the group. We will have a window open with our credit card machine attached to the exterior of the building. Golfers will check in 1 by 1 with their group 15 minutes prior to their tee time.
Golf bags should be brought by the player and not handled by anyone except the player.
Golfers are being asked to remove their own trash from the golf carts and dispose of it in the trashcans located around the building. Golf Carts are to be returned to the cart return area behind the first tee.
Personal clubs must be used; no rental sets or sharing of clubs is permitted.
Our Clubhouse will be open for restroom use only but will operate at limited capacity to adhere to social distancing policies.
Practice Putting Greens are to remain closed
Single rider carts are mandatory unless living in the same household or traveling to the course together.
Flags are to remain in the holes, pool noodles will be placed inside cups so your golf ball will drop over the edge of the hole but still be visible and easy to pick up.
Signage will be prominently posted throughout the venue to ask customers about any COVID-19 symptoms (see Universal Guidance) OR close contact with a person suspected or confirmed to have COVID-19 in the prior 14 days. If a person answers yes to any of these questions, customers should be asked to not put employees and other guests at risk and to come back another day when feeling better or off quarantine (due to close contact).
All customers and staff should be instructed to maintain a distance of at least 6 feet from others (staff and other customers) at all times while playing and on the grounds.
All guidelines are taken from the CDC and Governor Sununu's Stay At Home 2.0 order. Please assist us to adhere to the guidelines in place by following these requests.
Passaconaway Country Club officially opened in September of 1989. Designed by Brian Silva of the distinguished team of Cornish and Silva out of Amherst, Massachusetts, Passaconaway was awarded a 4-star rating in the seventh edition of Golf Digest's Best Places to Play.
This hidden gem is built on a plush 140 acres along the Merrimack River and offers beautiful conditions, great challenges and a memorable experience. With easy access from NH and MA, Passaconaway and our sister course, Hidden Creek, are the perfect destinations for a great day of golf.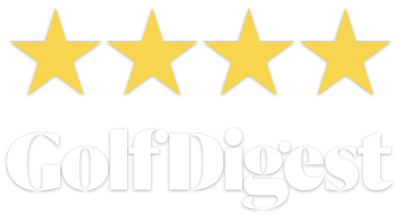 Testimonials
See what our loyal customers have to say about our course. We take great pride in ensuring the highest standards of customer satisfaction.
"Awesome.
This is a great golf club. The course is in excellent condition. Carts and club house are nice too. The people were great, friendly and helpful. It's a bit expensive but worth the fees. I'll be back!"
THE single BEST conditioned course I've played in 40 years… Private courses are nowhere compared to this layout… Impossible to find a bad lie… Perfectly groomed… Having been a member at Sky Meadow for 17 years, it never has come close to the condition at Passaconaway.
"Nice but loooong course
This is a beautiful course located in Litchfield, NH. The holes are very long so it will be a challenge. The clubhouse is a great place to cool off with a nice cold beverage and lunch or snack after your round."
Stay up to date with news and promotions